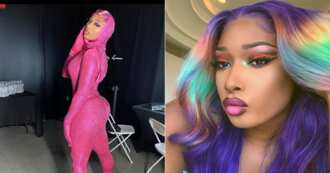 Megan Thee Stallion has taken to social media to reveal that she was shot multiple times on Sunday, July 12. The US rapper has also refuted reports that she was arrested on the same morning.
The Savage hitmaker took to Instagram on Wednesday, July 15, to "set the record straight" on Sunday morning's events.
Hot Girl Meg, 25, said she suffered gunshot wounds as a result of a crime that was committed against her and "done with the intention to physically harm me".
"I was never arrested, the police officers drove me to the hospital where I underwent surgery to remove the bullets. I'm incredibly grateful to be alive."
The award-winning rapper, whose real name is Megan Pete, said she is focusing on making a full recovery.
"So I can return back to my life and back to making music as soon as possible."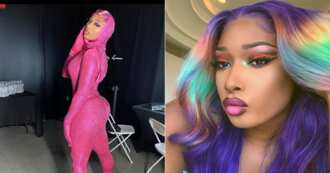 The Guardian reports that Los Angeles police had no immediate comment on the incident in the Hollywood Hills early on Sunday.
According to the publication, Officer Jeff Lee confirmed that rapper Tory Lanez, who was with Megan on the day, was arrested on a concealed weapons charge.